This year's Sustainability Award in the textile service industry goes to two sustainability managers and environmental inspectors. It is Jonas Olaison, Textilia, and Lina K Wiles, Berendsen, who receive the award for their intensive work on environmental and sustainability issues that put the respective companies and the textile services sector as a whole on the map.
The Swedish Textile Service Association awards the Sustainability Award in cooperation with Christeyns and together they have decided this year, as last year, to double the price. Award winners have chosen to donate the prize sum of SEK 5 each
Award winners donate the money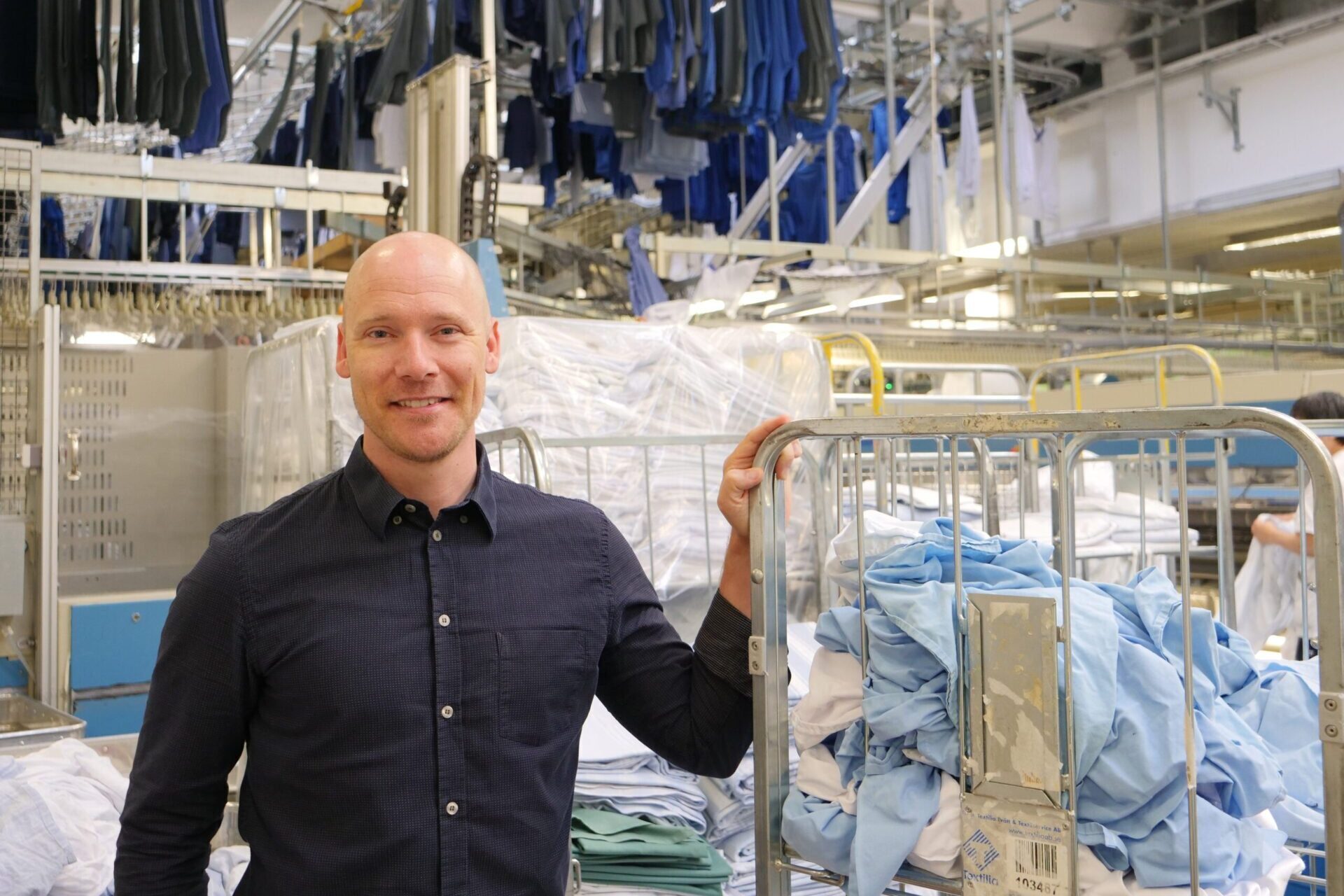 Jonas Olaison donates the prize money to Greenpeace and their efforts to alert everyone about humanity's enormous negative impact on, and their efforts to protect, the world's oceans.
Impressive efforts
- We are very impressed with the fantastic work that this year's award winners are doing to shed light on the sustainability issues in their respective operations. Through purposeful work, they reduce the companies' climate impact and at the same time inspire others to follow, says Jan Kluge, chairman of the Swedish Textile Service Association.
Over 60 per cent lower climate impact
Jonas Olaison has worked extensively on the environmental issue in the textile service industry for over ten years. As a sustainability manager at Textilia, he has among other things succeeded in reducing the climate impact by over 60 percent since 2009 and he has ensured that 93 percent of all energy used by Textilia comes from renewable sources.
Jonas is an esteemed lecturer who likes to share his knowledge and thus spreads textile service as a circular business model. He contributes to lifting the entire laundry and textile service industry as sustainable.
100 percent must be reused or recycled
Lina K Wiles has a long background as a researcher, strategist and consultant in the field of environmental and sustainability. In December 2018, she started as sustainability manager at Berendsen and has since been driving the company's environmental and sustainability work in an exemplary way.
The sustainability strategy that is now being implemented in Berendsen has the goal that in ten years, 2030, 100 percent of all textiles that are discarded will be reused or recycled, and the textiles must be entirely made of durable and certified materials.
In addition, Lina has contributed to putting Berendsen, and the textile services sector as a whole, on the map by participating and lecturing in various forums as an advocate of sustainable circular textile service solutions. It has created rings on the water even outside of its own organization.
Previous winners
This is the fourth time that the Swedish Textile Service Association awards the Sustainability Award. The 2017 award winners were Pia Bergman, national coordinator of serious financial crime at the Swedish Tax Agency, 2018 entrepreneur Carl Johan Björkman, Mr Björkmans Entrémattor, and 2019 contractors Schlemon Athoraya, Örebro-Wash, and Kent Pettersson, KåPI Laundry in Bengtsfors.
Facts
The Swedish Textile Service Association conducts continuous work for an innovative and competitive laundry industry. All members of the Swedish Textile Service Association are professional authorized operations and undergo an annual inspection by the environmental consulting company Ensucon.
For further information
Jan Kluge, Federal Chairman, tel 0705 92 58 98
Daniel Karrholt, Federal Director, tel. 0705 11 36 85
The Swedish Textile Service Association is the Swedish laundry industry's industry organization and represents members in both laundry for private individuals and industrial laundry and textile services. The member companies have approximately 5 employees and account for up to 000% of industry turnover of SEK 90 billion. The association's operations are driven by increased demands on customer value, quality, hygiene and climate and environmental efficiency.