2021 is the second year when digital has become everyday. The annual meeting conference is broadcast online on Vimeo, directly from Slagthuset in Malmö, on 20 May.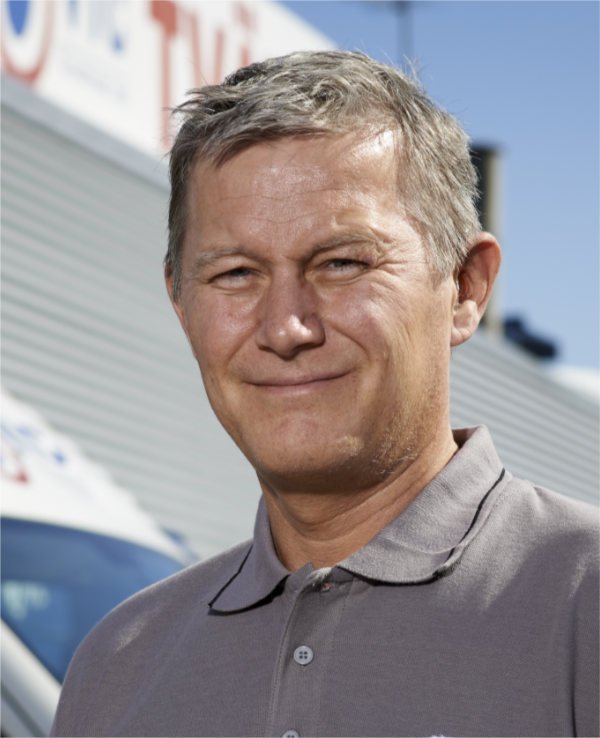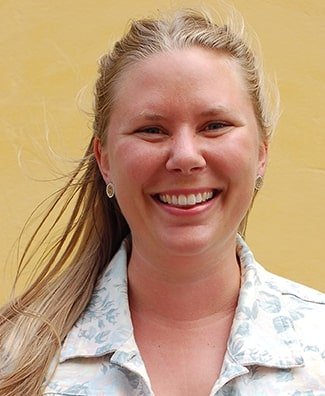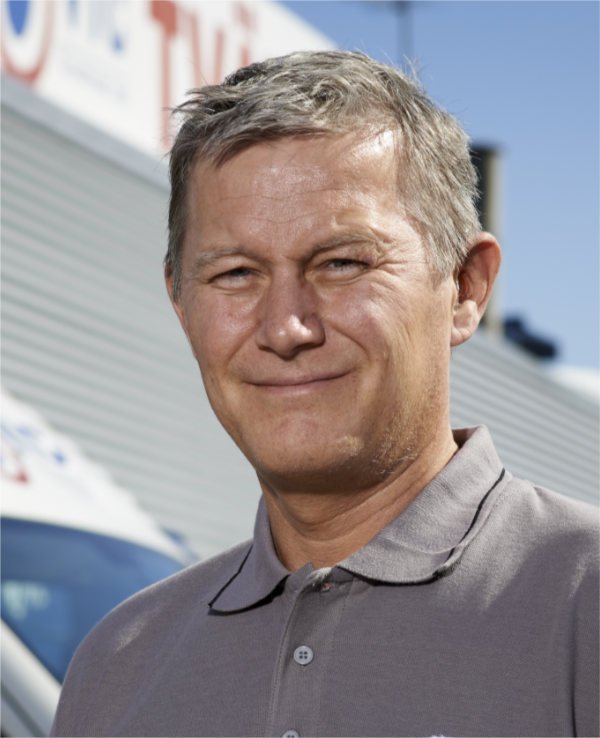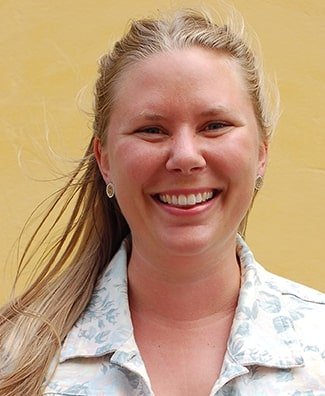 Welcome to the 2021 Annual Meeting Conference
Tor-Björn Angin, vice chairman of the Swedish Textile Service Association and Lovisa Harrysson, Ensucon
Ensucon is a growing consulting company with a focus on customer value and the environment. We were founded by Rickard, Gustav and David with the basic idea of ​​being able to offer our customers and colleagues something personal, efficient, profitable and fun. We have our head office in Lund, but offer our services throughout Sweden. Ensucon provides a wide range of services in areas such as strategic environmental and work environment work, management systems, acoustics, permits, waste and polluted areas.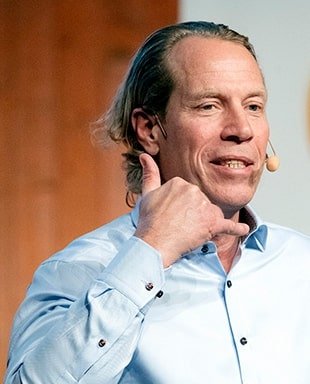 All force in the same direction
Jonas Bergqvist, two-seven
Jonas Bergqvist with an Olympic gold and three World Cup golds and Tre Kronor's second most national team player of all time tells what he learned in elite sports that he has benefited from in the leadership of the business community for 20 years. An inspiring lecture that puts people at the center. You will receive tips and advice on both employee and leadership.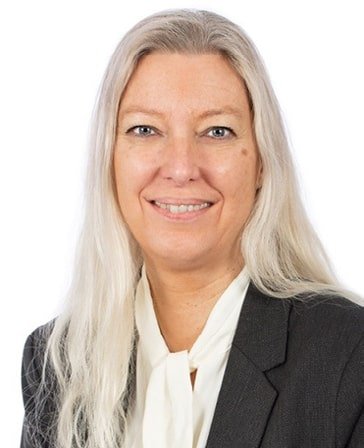 Photo: E.ON Energilösningar AB
The difference really is best made together
Michaela Ahlberg, E.ON Energy Solutions
Michaela works at E.ON with advisory business development of the new smart energy solutions of the future. Together we make sure to do more with less, without unnecessary impact on the earth's resources. We see ourselves as the enabler who can take a desired project, and make it a reality. All the way. Together. We help the industry in Sweden with the green transition. Now we are ready to assist you. Now we drive - together we get superpowers!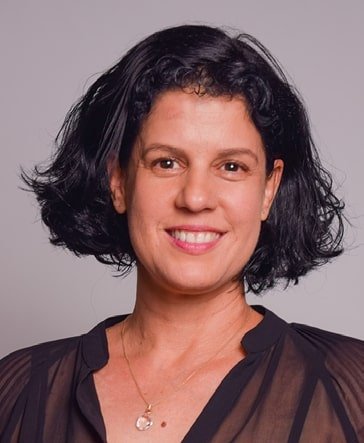 Hygienic Workwear Management
Pazit Hevlin, Polytex Technologies
Established in 2003, Polytex Technologies is a leading supplier member of workwear management solutions. Polytex supports the entire workwear laundry lifecycle with a wide range of automated machines backed by centralized cloud management and monitoring applications. Our solutions are used by hospitals and healthcare institutes, manufacturing sites, hospitality and fitness centers. Polytex has over two decades of field-proven industry experience in the delivery of large-scale commercial laundry services. Polytex has over 3,000 installed machines located in North and South America, Europe and Asia.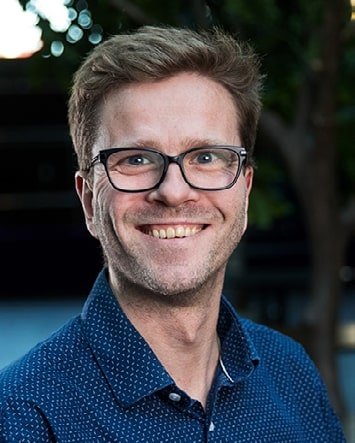 How textiles and laundry affect Nordic Choice Hotel's sustainability work
Erik Killie, Sustainability Manager, Nordic Choice Hotels
It is with special pleasure that we can welcome Erik to us, after having had to cancel our annual meeting at Nordic Choice Hotels for two years in a row. We are very grateful for the good contacts and good cooperations we have with Nordic Choice Hotels and look forward to Erik's lecture.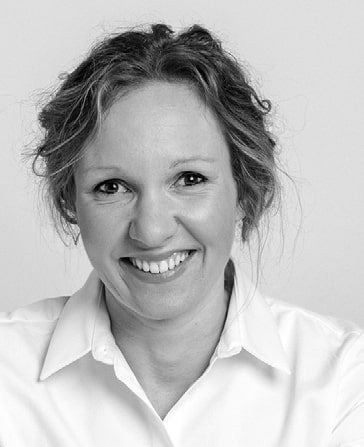 Improving the circularity of textiles for laundries - from sustainable, recycled workwear materials to recycling waste textiles
Noora Salonoja, CEO of Touchpoint
Touchpoint is the forerunner in sustainable workwear and our passion is to develop circular solutions for our industry. Our goal is to offer the widest selection of environmentally preferred material, carbon neutral workwear by 2022 and already now we're committed to taking back and recycling all textiles that we deliver to our customers. In spring 2021 we are launching our sustainable & ecological health care collection. Our own waste textile recycling facility Rester is focused on laundries' waste textile streams, mechanically recycling it into new textile fiber.
Noora is the CEO of Touchpoint, a sustainable workwear company from Finland. Together with the team, she is now taking the company to new markets and ambitiously developing the circularity of textiles. Noora has experience in developing new business models, working in growth companies and linking digital to physical. Prior to Touchpoint, Noora worked for the children's clothing brand Reima.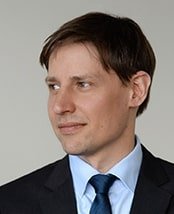 Image: Texcare International
Bringing the buzz back to the show floor: Exhibition strategies for a new normal
Johannes Schmid-Wiedersheim, Director Texcare International
Welcome back to the Tvätteriförbundet's stage, we say to Johannes, who also participated in the Autumn meeting 2019. We continue our good cooperation and hope this time to meet at Texcare in Frankfurt 27 November - 1 December. You always make us feel at home.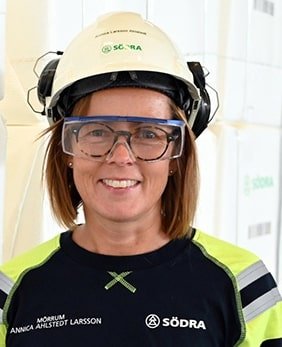 OnceMore® by Södra - the recycling project that handles hundreds of tons of textile waste annually
Annica Larsson Ahlstedt, project manager OnceMore® by Södra
Annica summarizes last year's development in the project. Södra recycles mixed textiles of cotton and polyester at its pulp mill in Mörrum. The recycled fibers are mixed with wood fibers and passed on in the textile value chain as dissolving pulp for the production of viscose and lyocell fibers.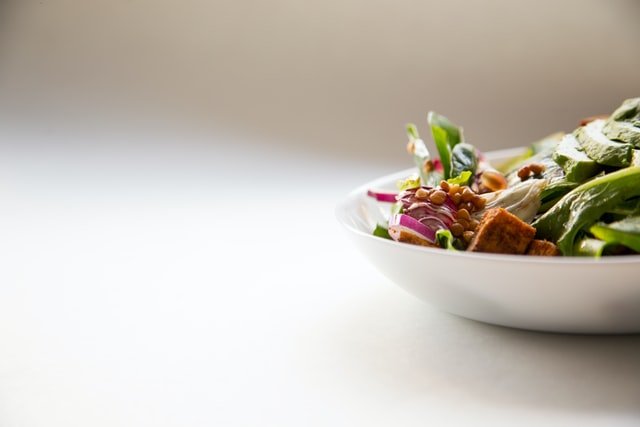 Enjoy your meal!
See you after the break.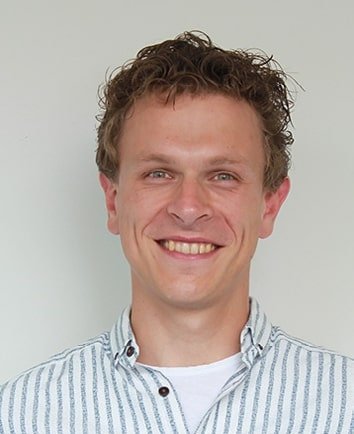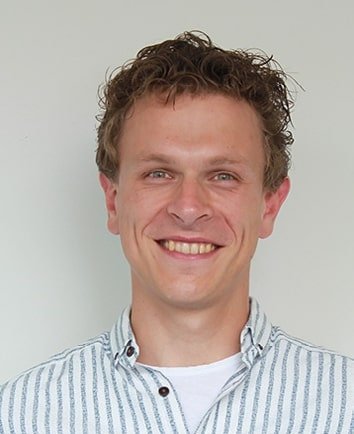 Maximizing performance in your laundry with focus on internal logistics
Unlocking hidden potential in your laundry. How data will change laundries in the coming 10 years
Elbert van Steenbergen, Account Manager WSP Systems
Elbert is the account Manager responsible for Scandinavia at WSP Systems. We help laundries to re-invent their performance. For that we offer a unique combination of advice, design and engineering on the one hand, and concrete logistics solutions on the other.
Wijnand ten Broek, consultant WSP Systems
Wijnand is a business developer for Laundry Dashboard and responsible for this product developed by WSP Systems. As a consultant / projectmanager he has done many implementation of Laundry Dashboard throughout Europe and outside Europe in the past. He loves to help Laundries to unlock their hidden potential, and take the next steps in efficiency and productivity.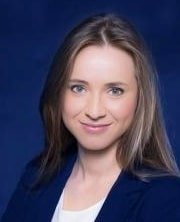 How the textile laundry transport bags saved money for laundry owners in Poland - Case Study
Magdalena Gołab, CEO at RTP Sp
Magdalena is Managing Director at RTP Sp. - a company that manufactures textile laundry bags since 2005. With focus on high quality of our products and individual approach to each client we have a long-term cooperation with many laundries across the world.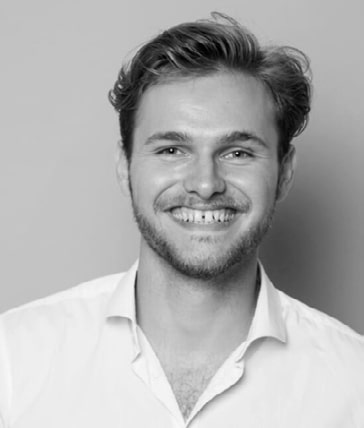 Do you know where your textiles come from?
Andreas Beirholm, Business Development Manager, Beirholm
Earlier, sustainability and transparency was for the few - today it has become the license to operate. Individual EU member states have already begun inacting their own supply chain laws. For instance, Germany passed the new Lieferkettengesetz (Supply Chain Law) in March 2021. France enacted its Supply Chain law in 2017. The Netherlands in 2019. To future-proof your pool of textiles, it is essential to participate in the sustainable agenda.
At Beirholm, we focus on the holistic integration of sustainability into our textiles. Holistic sustainability is about acting both socially and environmentally responsible - not just at our own company but beyond. From the cotton farm and all the way to your laundry. This, we have captured in the tool "GreenDeal Network" which will be presented here.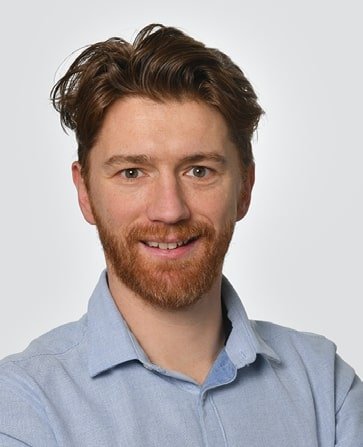 Introduction to E-Washboard - the intellectual outputs
Frederik Dormaels, Expert Textile Care, TFTC - Training For Textile Care
Education is the way forward! That is why the Swedish Textile Service Association is part of the Erasmus + project E-Washboard, which offers digital training to staff in the laundry and textile industry. Together with European colleagues, we have developed an education platform. Frederik works for our Belgian sister association and describes the possibilities with the platform.

After this meeting, the project presentation will continue at 15.30 in our premises and on zoom.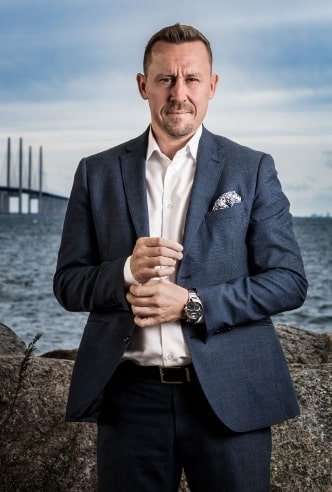 During the day we are guided by Daniel Persson, CEO / CEO & partner, Progress PR Öresund AB
Daniel Persson is the CEO and partner of Progress PR Öresund, which is based in Malmö. He focuses on public affairs and strategic advice to companies and public organizations. Daniel has previously worked as political chief of staff in the city of Malmö, head of public affairs at the Öresund Committee in Copenhagen and most recently as deputy development director in Region Skåne.