This year's Sustainability Award in the textile service industry goes to Schlemon Athoraya, Örebro-Laundry, and Kent Pettersson, KåPI Laundry in Bengtsfors, two entrepreneurs who, with unremitting energy, have taken on the challenge of formulating innovative, climate-smart and environmentally sound solutions.
Saves energy and water and uses biofuel extracted from food waste
The Swedish Textile Service Association's Sustainability Award is awarded in cooperation with Christeyns and in connection with the Association's annual meeting in Gothenburg on May 16. This year's award winner is the municipal council David Lega and Robin Andersson, Christey's.
- It is with great satisfaction that we pay attention to two authorized professional textile service companies, who through hard work make both climate and consumers a winner, says Jan Kluge, chairman of the Swedish Textile Service Association.
Schlemon Athoraya, supported by the son Sargon, has made a change journey to reduce energy consumption, take advantage of waste water, recycle heat and, last but not least, replace the heating oil with an environmentally friendly fuel at Örebro-Tvätt AB. Through this investment, the award-winner has shone the light on the climate commitment of the textile service industry. With the new boiler, the plant's oil use is reduced by 100 cubic meters per year.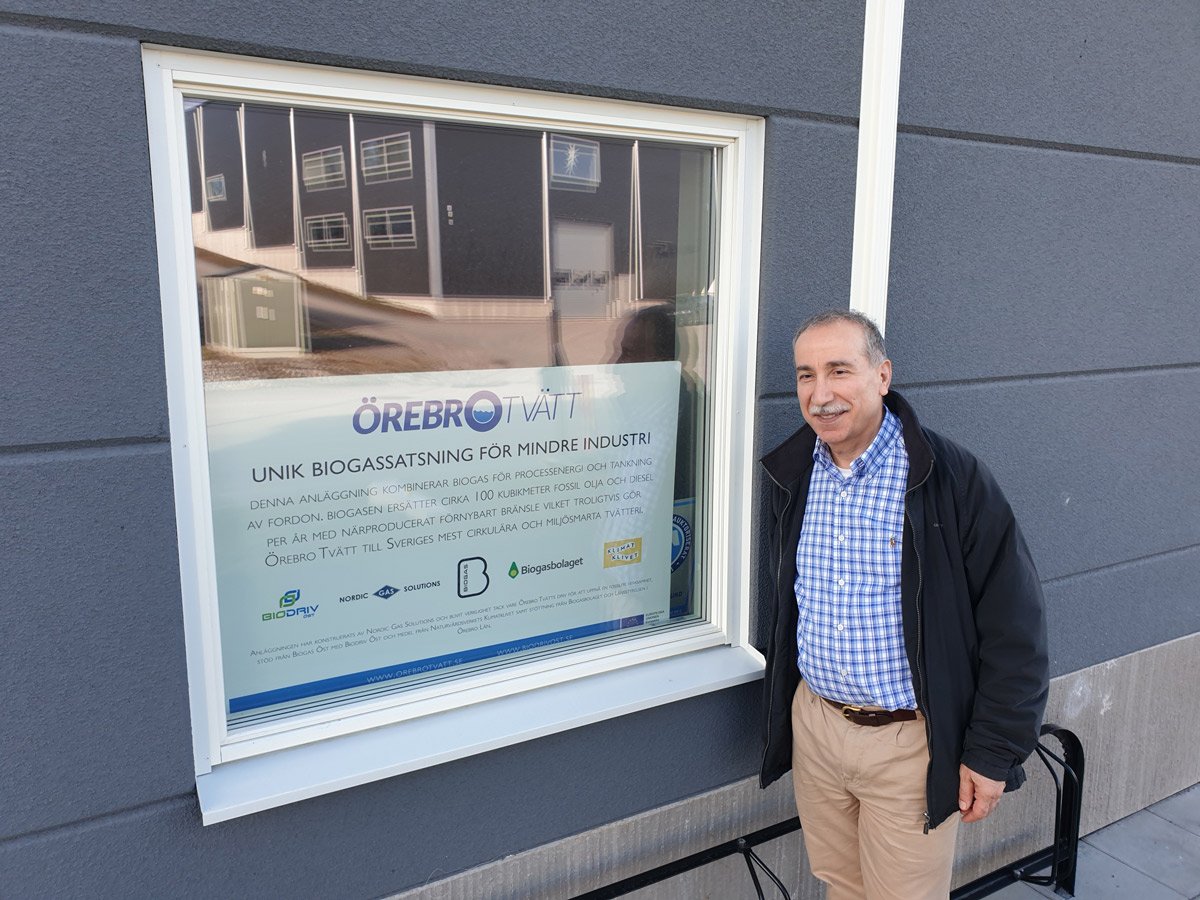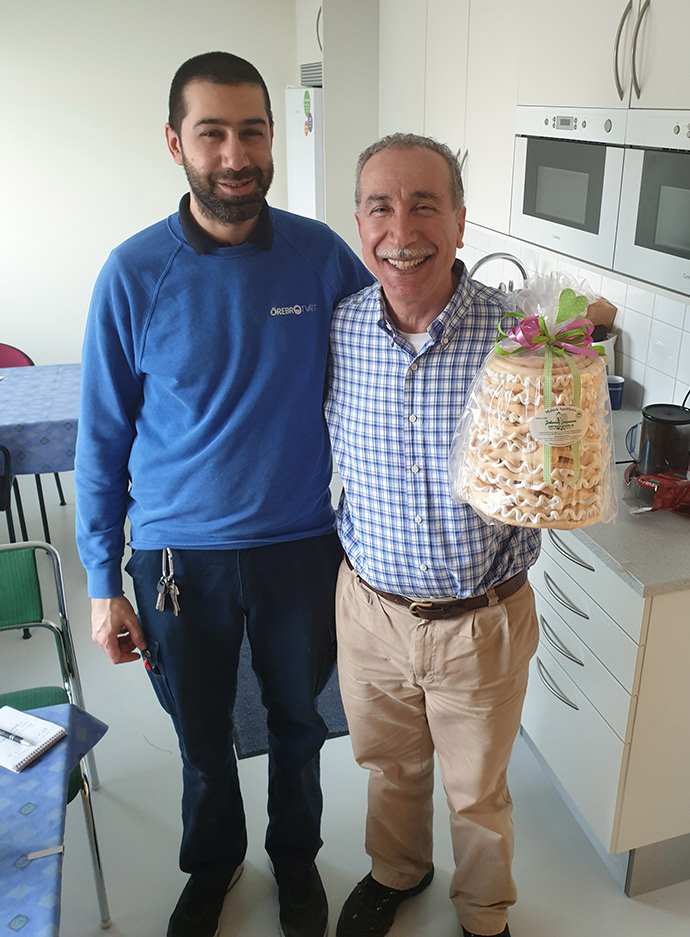 Schlemon Athoraya and son Sargon - proud winner from Örebro-Laundry.
- Örebro-Tvätt AB's investment is a brilliant example of the industry being part of the circular economy. When food waste becomes biogas, which is then used in the laundry, dirt becomes clean again, Jan Kluge notes.
Constant steps towards a sustainable future
Kent Pettersson driver, along with his daughters Lise and Lena, KåPI Laundry in Bengtfors. Today, the company has about 100 employees who deliver to over 600 customers in Dalsland, Värmland, Bohuslän, Gothenburg, Närke and most of Västergötland.
KåPI Laundry conducts systematic environmental work, which means continuous improvement. The company is ecolabelled in accordance with the Nordic Ecolabel and certified according to ISO 9001 quality, ISO 14001 environment and OHSAS 18001 work environment.
- More and more companies in the textile service industry are actively looking for ways to reduce their climate impact. KÅPI Laundry is a guiding principle that shows the benefits of a strong commitment to sustainability issues, emphasizes Jan Kluge.
The award winners pass the prize on
According to the winners' wishes, the prize money of a total of SEK 10, each prize is SEK 000, will be donated to the Cancer Foundation.
Previous winners
This is the third time that the Swedish Textile Service Association awards the Sustainability Award. The 2017 award winner was Pia Bergman, national coordinator of serious financial crime at the Swedish Tax Agency and 2018 Carl Johan Björkman, entrepreneur and owner of Mr Björkmans Entrémattor.
For further information:
Daniel Karrholt, Federal Director, tel. 0705 11 36 85