An authorized laundry supplies more than clean clothes
Everyone can wash. And almost everyone is washing their clothes. But there is a big difference between washing their clothes at home and washing clothes professionally. When textiles are professionally washed, the result is better, less energy is consumed and the environmental impact is less. To achieve this, knowledge and experience are required.
A guarantee of hygiene
This is especially true in healthcare and home care where the laundry has to be handled in a professional manner to meet the hygiene requirements of those who wear the clothes. Many functional garments require special handling so that the function of the garments does not diminish or disappear. Clothes that may contain contamination also impose specific requirements on handling to protect employees at the laundry. Well-trained employees and responsible and authorized companies are a guarantee for this.
Competition on equal terms
Today, around 5 people work in the laundry industry. They compete on equal terms to earn customers' assignments. The customers have different requirements, therefore there is a variety of companies and forms of business, it is a strength for the industry.
An important entry industry
Common to professional and authorized members of the Laundry Association is that efficiency, quality, service and protection of the environment are central concepts. We like procurement, competition and diversity and believe in an inclusive society. Our member companies employ many young people, many without completed education and many who are born abroad. We see our diversity as a strength and our employees as our greatest asset. It also makes us an important entry-level industry.
We deliver more!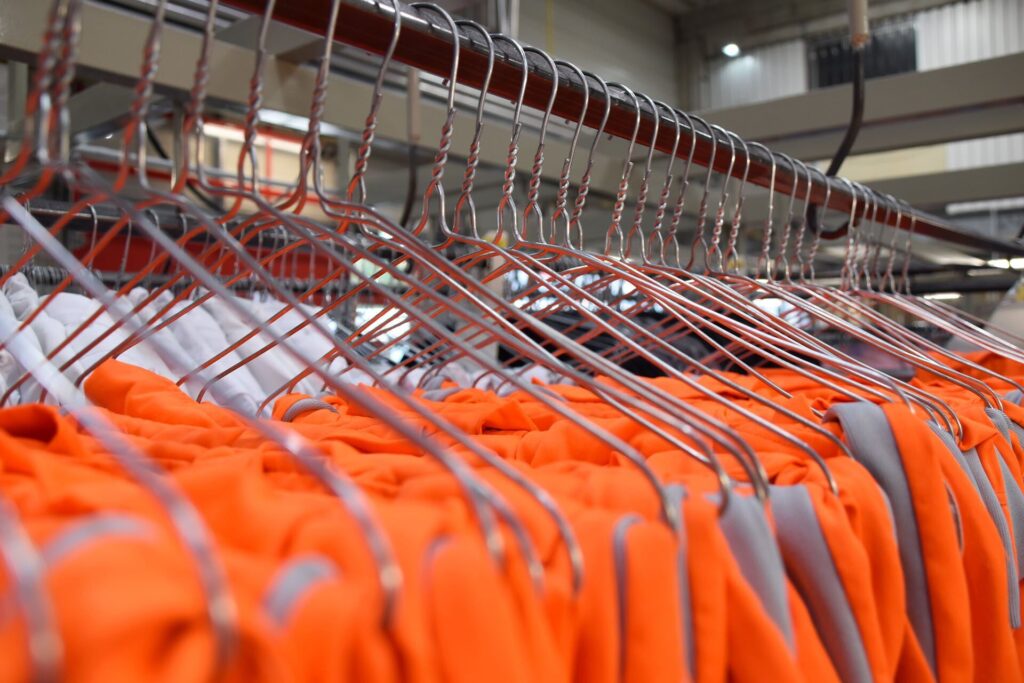 Free work clothes - a matter of course
For many employees, work clothes are part of personal protective equipment. Therefore, they have every right to place high demands on the quality of the textile service.
New regulations
The National Board of Health and Welfare has introduced new regulations (SOSFS 2015: 10) on basic hygiene in care and care. This means that the requirements that have long existed in health care now also apply to, for example, home care and group housing as well as special housing for the elderly. The regulations are designed to protect caregivers and staff from the risk of being infected.
Free work clothes
These demands and their own ambition increases mean that municipalities are increasingly choosing to offer free work clothes to staff in, among other things, elderly care, home care and pre-school. It is a matter of hygiene, identification and justice.
Meets work environment requirements
Working clothes that measure up is an issue that affects many industries, not only the public sector, but also hotels, restaurants and industries. Whether it is a doctor, baker or kitchen staff, they must be able to trust that their work clothes meet very high standards of hygiene. By ensuring that textiles stay whole and clean for a long time, we protect both man and the environment.
We contribute to the functioning of the business and public sector.