Autumn meeting 2023 • 2023-11-16 • Halmstad
Time for Swedish Textile Service Association Autumn meeting 2022
We return to Sweden's most international city – the eastern part of Scandinavia's twin cities – Malmo united by the turn of the millennium's most beautiful building – the Öresund Bridge.
Malmöites born and immigrated here have meant a lot to the city such as Erik of Pomerania, Per Albin Hansson, Gustav Möller, Janne Möller, Anita Ekberg, Edvard Persson, Eric Persson, Leif Silbersky, Hasse Borg, Eva Rydberg, Leif "Smoke Rings" Anderson and Bo Larsson to name a few. The triangle is said to be the oldest preserved road crossing in Malmö. Historians have dated its origin to the early Middle Ages. Here we are welcomed to one of our absolute favorite hotels - Scandic Triangeln.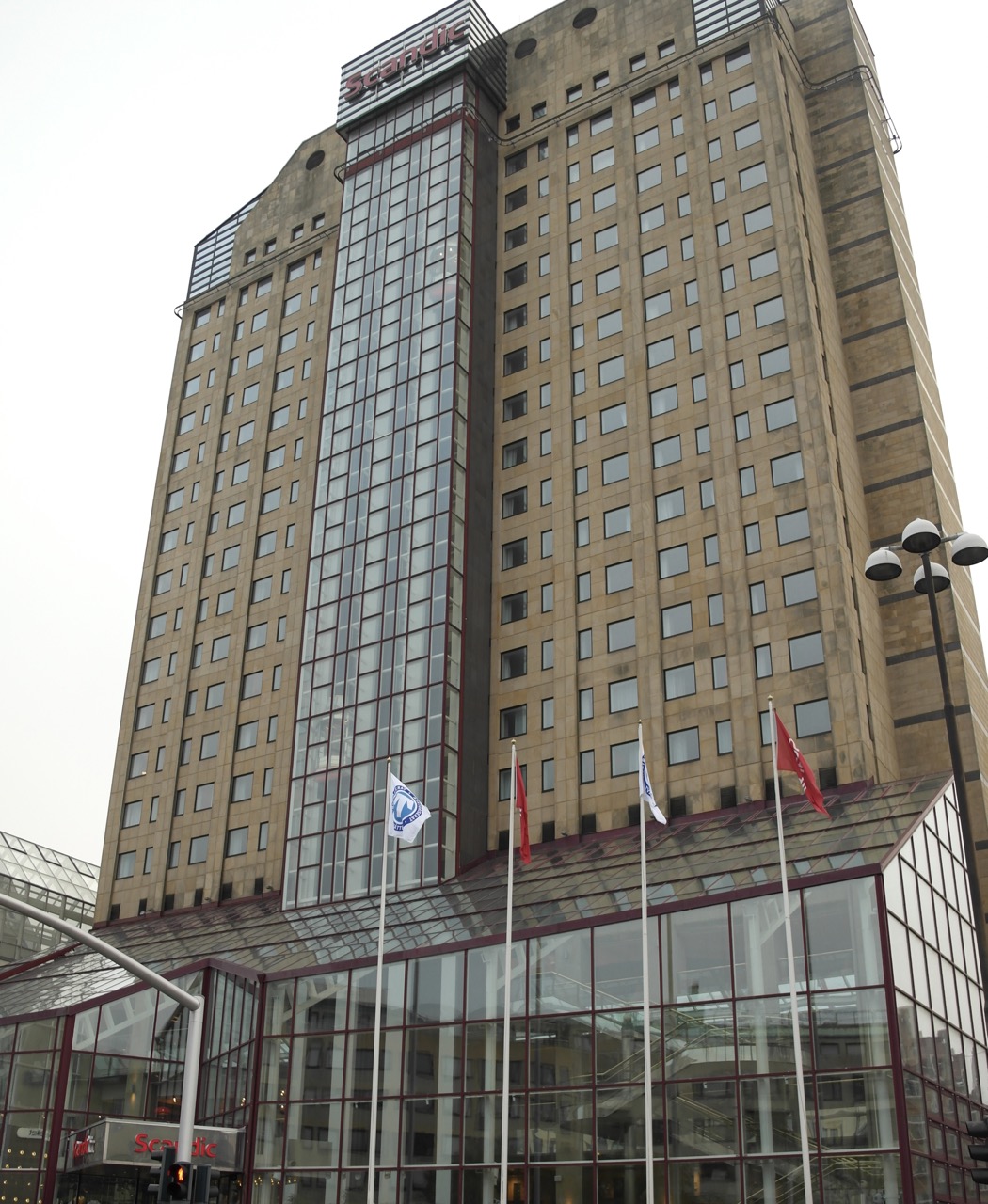 THE SCANDIC TRIANGLE
In the middle of Malmö's pulse with shopping, entertainment and culture right outside the door we find Scandic Triangeln. The hotel has 20 floors and offers a fantastic view of Malmö.
The hotel rises above the Triangle shopping center; a natural meeting place and a landmark that the vast majority of Malmö residents and many visitors have a relationship with. Here you live on the city's largest shopping street with shops, cafes and restaurants right outside the door.
The location means that you are close to most things, regardless of the purpose of your visit. Both airport buses, local buses and trains are available around the junction. You can get to Copenhagen Airport by express train in just 18 minutes!