Many thanks to everyone who came to the Autumn meeting!
The Autumn meeting took place on November 18 at Blique by Nobis on Gävlegatan 18 in Stockholm.
Time for Swedish Textile Service Association Autumn meeting 2021
We now hope to be able to arrange an Autumn meeting almost as usual. That said, with all due respect for the personal stance and the guidelines that will be available this autumn. We have to adapt gradually. We will return with an invitation for the day.
The Autumn meeting will take place on November 18 at Blique by Nobis on Gävlegatan 18 in Stockholm. Hotel rooms are booked directly with the hotel. The following very favorable discount code is available November 16-20: AUTUMN21
THE HOTEL WHERE THE NEW HAGASTADEN MEETS ARTISTIC VASASTADEN
With one foot in the artistic Vasastaden and the other in the growing Hagastaden, we have an unbeatable location in a new and exciting part of Stockholm. The area is known as Stockholm's Gallery District, with several of the city's best galleries just around the corner. Here you will find many of Stockholm's most innovative restaurants and popular bars within walking distance. Sankt Eriksplan Metro Station and Odenplan Commuter Train Station are just a five-minute walk from the hotel.
All text about the hotel and pictures with permission of Blique by Nobis. Photographer Beatrice Graalheim. Read more here www.bliquebynobis.se/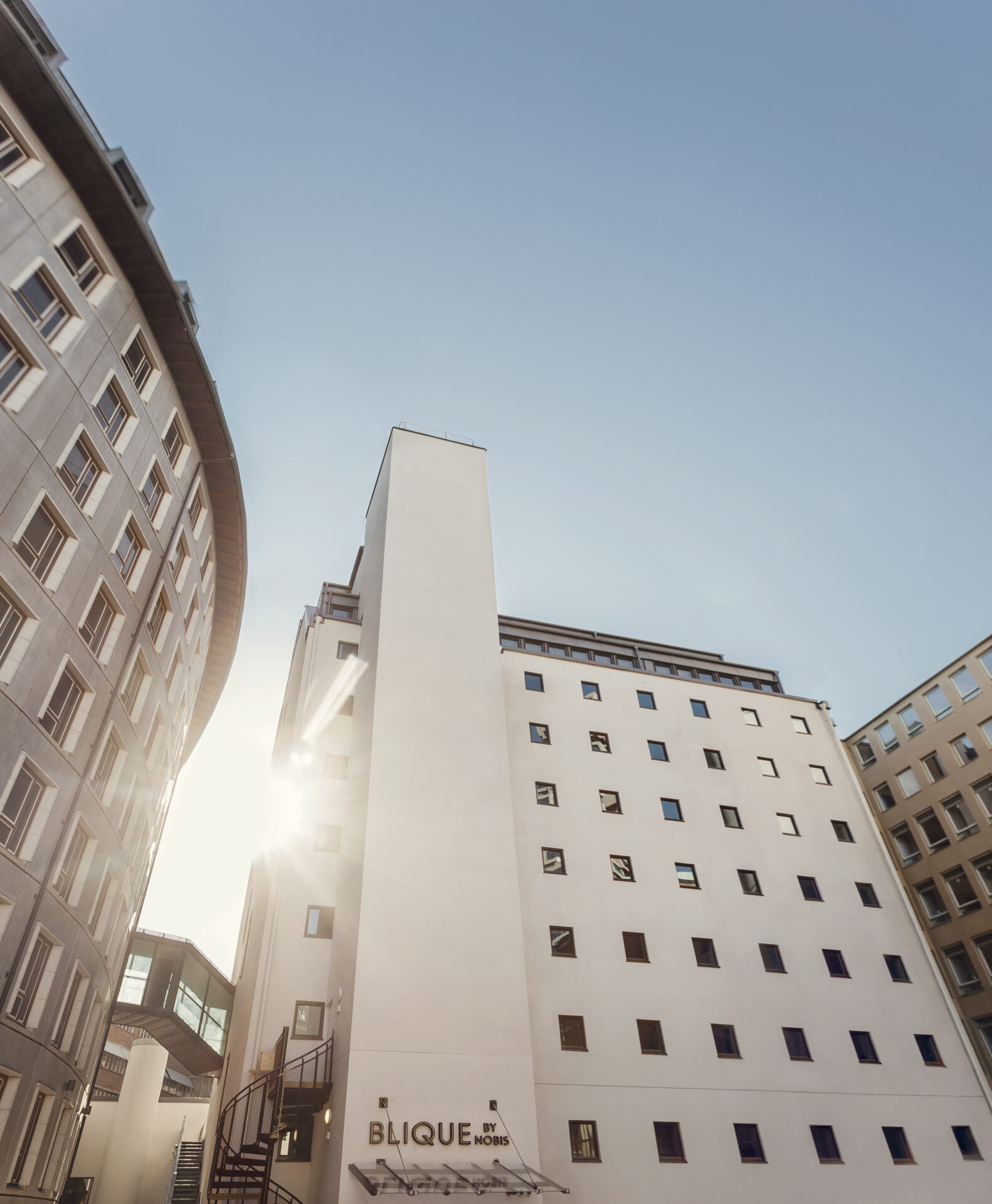 ABOUT HOTEL BLIQUE BY NOBIS
Blique by Nobis is a modern hotel concept where architecture and design go hand in hand with different forms of aesthetic expression. On generous social areas, we have created a vibrant community with hotels, two restaurants, large and flexible meeting and event rooms and a roof terrace with fantastic views of Stockholm's rooftops. We pay tribute to Sigurd Lewerentz, the world-famous architect who first designed the building, by preserving his architecture and welcoming new creative expressions in design, art, music, food and drink.