As part of our digital venture, we are now launching our new digital display window tvatteriforbundet.se. In addition to a graphic face lift, we have introduced a number of improvements, including:
Contact us happy with questions and comments!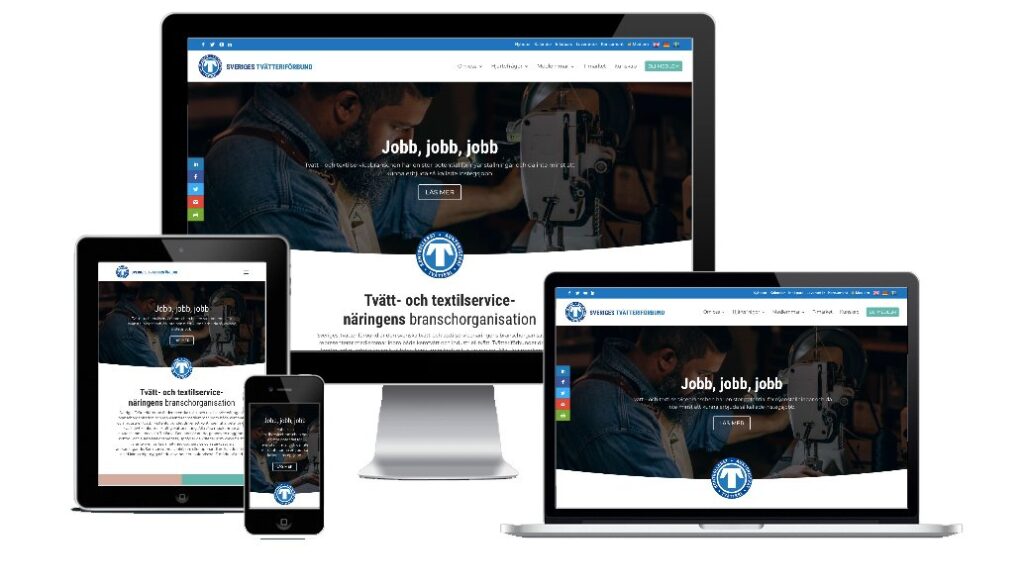 For you as a member
Another news is that all exclusive member material, e.g. Laundry and textile service index, available on the member portal Tvättlinan.se. If your e-mail address is already registered on Tvättlinan, you can easily reset your password and choose a new one.
Would you like to update your information?
All membership information is automatically retrieved from the Members' Laundry Line portal. If you want to update the information about your company here at tvatteriforbundet.se, you do so via the Washing Line:
Go to Tvättlinan.se
Log in (select "Forgot password" if you are unsure of your details)
Click on "My account" in the menu and select "Change profile"
Update your business information
Enter your password and select "Save"
Your changes will automatically switch on here tvatteriforbundet.se within a day.
Is your company missing from the list?
Are you a member of the Swedish Textile Service Association? Then of course it should appear on our website! Register your company on the membership portal washing line to join our spring member list.